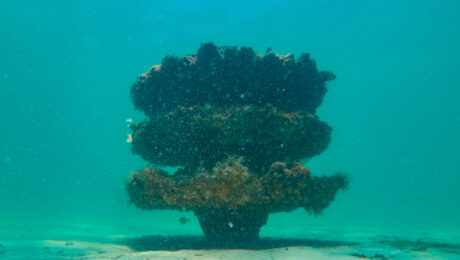 This weekend the water clarity was off the charts! Which was the best time to explore the depths of our artificial reef. A short peaceful drive through the dunes and you'll find yourself at "Park East." Once you're on the beach you can start swimming out to the reef. There's two directional signs that you must line up while swimming to ensure that you're going the correct direction!
It's located roughly 500ft off the shore which isn't too far from the coast. Honestly, when you're over all the swimming you reach the first "piling." Always swim with a buddy and make sure there are no rip currents! I cannot stress how important it is to take the necessary precautions prior to swimming the reef.
With that being said, there's an abundance of sea life for you to feast your eyes upon in those little foggy goggles of yours!
Get Directions
Advertise with us! Send an e-mail via pcolavibes@gmail.com for any inquires.