Thursday, 24 September 2020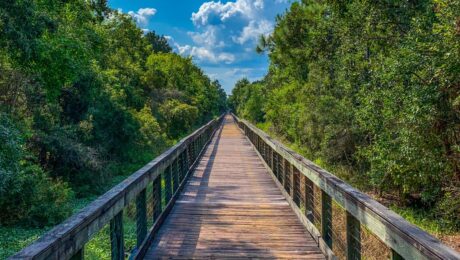 If you're not too fond of walking on the grass/dirt/mud/ then this is the trail for you! An elevated boardwalk covers the entire span of this gorgeous trail! On my walk I've seen deer in the distance and on separate occasions I've seen snapping turtles just by looking right below the boardwalk! It's definitely not a popular trail in Pensacola, but it sure has its unique features! Don't forget to bring plenty of water and insect repellent.
Advertise with us! Send an e-mail via pcolavibes@gmail.com for any inquires.